The sixth element of our strategy
At a strategy meeting attended by all department heads, our executive tier decided to add an additional field of action to our corporate strategy – ecological sustainability.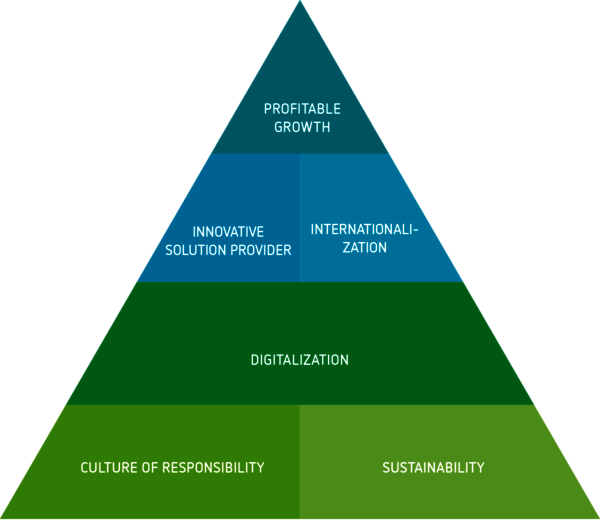 A large number of beneficial projects accompany us in our everyday work that do not appear, at first glance, to have much to do with medical technology, such as the make-up of our vehicle fleet, waste recycling in the production area, photovoltaic installations on roofs of buildings and the use of ecological packaging materials. And yet these are just a few examples of the sustainability mindset that has shaped the agenda of our enterprise for many years now.
The fact that our commitment to ecological goals does not constitute a mere embellishment of a prospering corporation was confirmed at the strategy meeting attended by management and department heads this past September. Eco Responsibility – our company's pledge to protection of the environment – now has an official place in the pyramid of our corporate strategy, it being represented as the foundation on which all other elements are built with the objective of achieving profitable growth.