Christmas cookies for charity
A Every year, around in December, our company canteen in Tübingen goes into Christmas-cookie mode. Our chefs bake up batches of their much-coveted Christmas cookies to be sold during the Advent time. The proceedings from the delicious nibbles go to our social partner.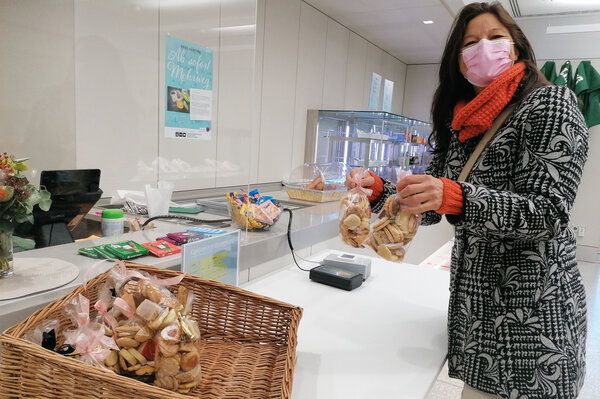 "We have baked around three thousand cookies," Heidrun Schweisthal tells us. They were quickly sold out. Apparently, many employees had been eagerly awaiting them, like our colleague Simona Poerschke (photo). It is a lovely annual tradition.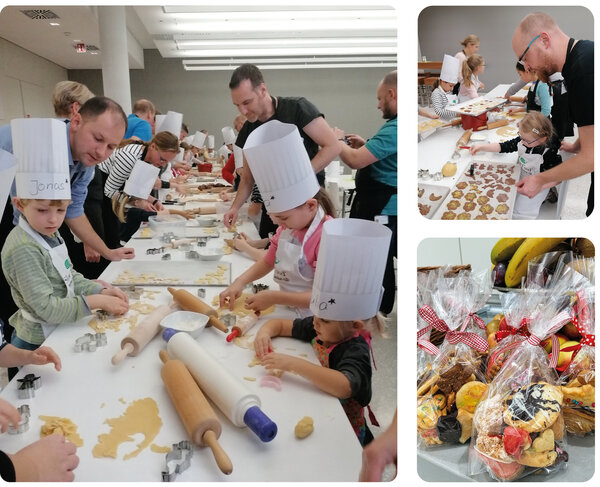 Many colleagues brought their children with them and got busy. In the end, our hobby bakers had conjured up and packaged more than 2,000 cookies, which were sold the next day to benefit the Ronald McDonald House in Tübingen and the Arche IntensivKinder GmbH in Kusterdingen.