Scientific publications
Here you can find our Medical Insights, summaries of recent studies as well as access to these studies or listen to our podcast on current scientific Topics.
Medical Insights ePaper
By Medical Insights we mean scientifically based summaries of current publications. These summaries are aimed at physicians interested in studies conducted with Erbe products.

E-Books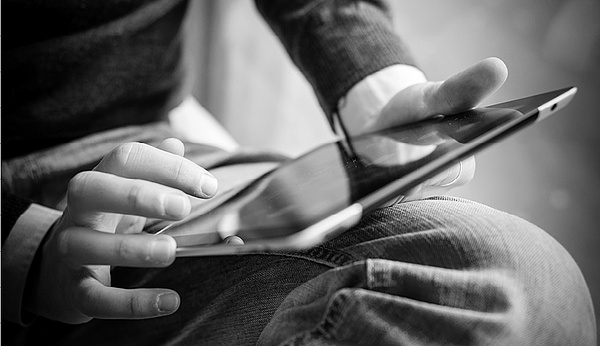 Find out more about different interventions in flexible endoscopy. The eBook "Electrosurgical Pocket Guide for GI Interventions" is free of charge and available for all popular eBook Formats.
Electrosurgical pocket guide for GI interventions
Medical Insights Podcasts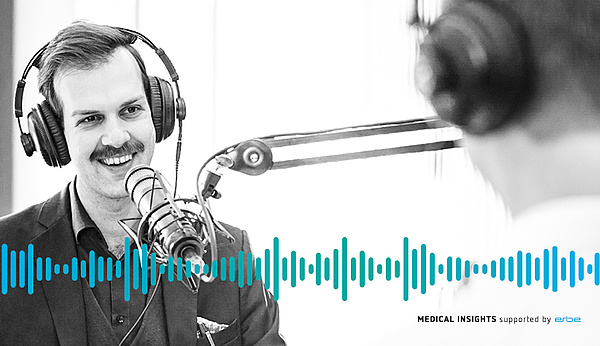 List of all publications
Filter by medical specialty or enter an author's name or the title of a publication in the search field.
| Year | Author | Title |
| --- | --- | --- |
| 2021 | Herth, Felix J.; Mayer, Max; Thiboutot, Jeffrey; Kapp, Christopher M.; Sun, Jiayuan; Zhang, Xiaoju et al. | Safety and Performance of Transbronchial Cryobiopsy for Parenchymal Lung Lesions |
| 2021 | Matta, Atul; Gupta, Ena; Swank, Zulma; Aragaki-Nakahodo, Alejandro; Cooley, Joseph; Caudell-Stamper, Danielle N.; Benzaquen, Sadia | The Use of Transbronchial Cryobiopsy for Diffuse Parenchymal Lung Disease in Critically Ill Patients with Acute Hypoxemic Respiratory Failure - A Case Series. |
| 2020 | Haentschel, Maik; Boeckeler, Michael; Ehab, Ahmed; Wagner, Robert; Spengler, Werner; Steger, Volker et al. | Cryobiopsy increases the EGFR detection rate in non-small cell lung cancer |
| 2020 | Hernández Mondragón Oscar Víctor, Zamarripa Mottú Raúl Antonio, García Contreras Luís Fernando, Gutiérrez Aguilar Raul Alberto, Solórzano Pineda Omar Michel, Blanco Velasco Gerardo, Murcio Perez Enrique | Clinical feasibility of a new antireflux ablation therapy on gastroesophageal reflux |
| 2020 | Efanov, Mikhail; Kazakov, Ivan; Alikhanov, Ruslan; Vankovich, Andrey; Koroleva, Anna; Kovalenko, Dmitry; Salimgereeva, Diana; Tsvirkun, Victor; Khatkov, Igor | A randomized prospective study of the immediate outcomes of the use of a hydro-jet dissector and an ultrasonic surgical aspirator for laparoscopic liver resection. |
| 2020 | Behr, J.; Gunther, A.; Bonella, F.; Dinkel, J.; Fink, L.; Geiser, T. et al. | German Guideline for Idiopathic Pulmonary Fibrosis |
| 2020 | Gnass, Maciej; Filarecka, Anna; Bartczak, Artur; Szołkowska, Małgorzata; Knapczyk, Agnieszka; Lis, Monika et al. | Transbronchial lung cryobiopsy guided by radial mini-probe endobronchial ultrasound in interstitial lung diseases - a multicenter prospective study |
| 2020 | Guo, Shuliang; Li, Qiang; Jiang, Jinyue; Luo, Fengming; Li, Yishi; Jin, Faguang et al. | Chinese expert consensus on the standardized procedure and technique of transbronchial cryobiopsy |
| 2019 | Hamaoka, Michinori; Kobayashi, Tsuyoshi; Kuroda, Shintaro; Okimoto, Sho; Honmyo, Naruhiko; Yamaguchi, Megumi; Yamamoto, Masateru; Ohdan, Hideki | Experience and outcomes in living donor liver procurement using the water jet scalpel. |
| 2019 | Akazawa, Munetoshi; Saito, Toshiaki; Okadome, Masao; Ariyoshi, Kazuya | Comparison of Electrosurgical Devices for Cervical Conization. Novel Monopolar Scalpel (VIO) Versus Ultrasonic Scalpel |
| 2019 | Dhooria, Sahajal; Bal, Amanjit; Sehgal, Inderpaul Singh; Prasad, Kuruswamy Thurai; Muthu, Valliappan; Aggarwal, Ashutosh Nath; Agarwal, Ritesh | Pleural Cryobiopsy versus Flexible Forceps Biopsy in Subjects with Undiagnosed Exudative Pleural Effusions Undergoing Semirigid Thoracoscopy: A Crossover Randomized Trial (COFFEE Trial) |
| 2019 | Hvidtfeldt, Morten; Pulga, Alexis; Hostrup, Morten; Sanden, Caroline; Mori, Michiko; Bornesund, Daisy et al. | Bronchoscopic mucosal cryobiopsies as a method for studying airway disease |
| 2019 | Kraemer, Bernhard; Tsaousidis, Christos; Kruck, Stephan; Schenk, Martin; Scharpf, Marcus; Kommoss, Stefan et al. | Safety and effectiveness of a novel generator algorithm for bipolar vessel sealing: a randomised controlled chronic animal study |
| 2019 | Li, Lei; Ma, Shuiqing; Tan, Xianjie; Zhong, Sen; Wu, Ming | The Urodynamics and Survival Outcomes of Different Methods of Dissecting the Inferior Hypogastric Plexus in Laparoscopic Nerve-Sparing Radical Hysterectomy of Type C: A Randomized Controlled Study |
| 2019 | Maldonado, Fabien; Danoff, Sonye K.; Wells, Athol U.; Colby, Thomas V.; Ryu, Jay H.; Liberman, Moishe et al. | Transbronchial Cryobiopsy for the Diagnosis of Interstitial Lung Diseases: CHEST Guideline and Expert Panel Report |
| 2019 | Popa, Alexandra; Copaescu, Catalin; Horhoianu, Valerica | Laparoscopic total hysterectomy still not routinely chosen Operative description and available instruments |
| 2019 | Ravaglia, Claudia; Wells, Athol U.; Tomassetti, Sara; Gurioli, Carlo; Gurioli, Christian; Dubini, Alessandra et al. | Diagnostic yield and risk/benefit analysis of trans-bronchial lung cryobiopsy in diffuse parenchymal lung diseases: a large cohort of 699 patients |
| 2019 | Saka, Hideo; Oki, Masahide; Kada, Akiko; Saito, Akiko M. | An Open-label, Single-arm Study of CRYO2 for Debulking at the Site of Central Airway Obstruction or Stenosis |
| 2019 | Schmidt, Lars Henning; Schulze, Arik Bernard; Goerlich, Dennis; Schliemann, Christoph; Kessler, Torsten; Rottmann, Veronika et al. | Blood clot removal by cryoextraction in critically ill patients with pulmonary hemorrhage |
| 2019 | Sjöström, Carin; Bergkvist, Mats; Thulin, Helena; Kjellman, Anders; Thorstenson, Andreas | Reduced bleeding with DRY CUT® transurethral resection of the prostate (TURP) compared to standard TURP |
| 2019 | Troy, Lauren K.; Grainge, Christopher; Corte, Tamera J.; Williamson, Jonathan P.; Vallely, Michael P.; Cooper, Wendy A. et al. | Diagnostic accuracy of transbronchial lung cryobiopsy for interstitial lung disease diagnosis (COLDICE): a prospective, comparative study |
| 2018 | Brecht, Lea; Wallwiener, Markus; Schott, Sarah; Domschke, Christoph; Dinkic, Christine; Golatta, Michael et al. | Implementation of a novel efficacy score to compare sealing and cutting devices in a porcine model. In Surgical Endoscopy |
| 2018 | Cassis, Charlotte; Mukhopadhyay, Sambit; Sule, Medha M.; Kuruba, Neeraja | Feasibility of early discharge following vaginal hysterectomy with a bipolar electrocoagulation device |
| 2018 | Cheng, Yong-Yi; Sun, Yi; Li, Jing; Liang, Liang; Zou, Tie-Jun; Qu, Wei-Xing; Jiang, Ya-Zhuo; Ren, Wei; Du, Chun; Du, Shuang-Kuan; Zhao, Wen-Cai | Transurethral endoscopic submucosal en bloc dissection for nonmuscle invasive bladder cancer: A comparison study of HybridKnife-assisted versus conventional dissection technique. |
| 2018 | Dhooria S, Sehgal IS, Prasad KT, Agarwal R | Transbronchial Lung Cryobiopsy With 2 Bronchoscopes: nec novum nec magna. |
| 2018 | Duscher, Dominik; Aitzetmueller, Matthias M.; Shan, Jing-Jing; Wenny, Raphael; Brett, Elizabeth A.; Staud, Clement Johannes; Kiesl, David; Huemer, Georg M. | Comparison of Energy-Based Tissue Dissection Techniques in Abdominoplasty: A Randomized, Open-Label Study Including Economic Aspects |
| 2018 | Hetzel J, Maldonado F, Ravaglia C, Wells AU, Colby TV, Tomassetti S, Ryu JH, Fruchter O, Piciucchi S, Dubini A, Cavazza A, Chilosi M, Sverzellati N, Valeyre D, Leduc D, Walsh SLF, Gasparini S, Hetzel M, Hagmeyer L, Haentschel M, Eberhardt R, Darwiche K, Y | Transbronchial Cryobiopsies for the Diagnosis of Diffuse Parenchymal Lung Diseases: Expert Statement from the Cryobiopsy Working Group on Safety and Utility and a Call for Standardization of the Procedure. |
| 2018 | Kryspin, Mitura; Wyrzykowsk, Dorota (2018): Outcomes of Open and Laparoscopic Appendectomy With Single Endoloop Stump Closure | JSLS : Journal of the Society of Laparoendoscopic Surgeons |
| 2018 | Peerally, Mohammad Farhad; Bhandari, Pradeep; Ragunath, Krish; Barr, Hugh; Stokes, Clive; Haidry, Rehan; Lovat, Laurence; Smart, Howard; Harrison, Rebecca; Smith, Karen; Morris, Tom; Caestecker, John S. de | Radiofrequency ablation compared with argon plasma coagulation after endoscopic resection of high-grade dysplasia or stage T1 adenocarcinoma in Barrett's esophagus: a randomized pilot study (BRIDE) |
| 2018 | Seipp, Hans-Martin; Steffens, Thomas; Weigold, Janine; Lahmer, Armin; Maier-Hasselmann, Andreas; Herzog, Torsten; Herzog-Niescery, Jennifer | Efficiencies and noise levels of portable surgical smoke evacuation systems |
| 2018 | Tousheed SZ, Manjunath PH, Chandrasekar S, Murali Mohan BV, Kumar H, Hibare KR, Ramanjaneya R | Cryobiopsy of the Pleura: An Improved Diagnostic Tool. |
| 2017 | Almeida LM, Lima B, Mota PC, Melo N, Magalhães A, Pereira JM, Moura CS, Guimarães S, Morais A | Learning curve for transbronchial lung cryobiopsy in diffuse lung disease. |
| 2017 | Aragaki-Nakahodo AA, Baughman RP, Shipley RT, Benzaquen S | The complimentary role of transbronchial lung cryobiopsy and endobronchial ultrasound fine needle aspiration in the diagnosis of sarcoidosis. |
| 2017 | Balestra R, Selvaraju A, Benzaquen S, Zander DS | Pneumonic-type mucinous lung adenocarcinoma diagnosed by transbronchial cryobiopsy. |
| 2017 | Bango-Álvarez A, Ariza-Prota M, Torres-Rivas H, Fernández-Fernández L, Prieto A, Sánchez I, Gil M, Pando-Sandoval A | Transbronchial cryobiopsy in interstitial lung disease: experience in 106 cases - how to do it. |
| 2017 | Bendstrup E, Kronborg-White S, Poletti V, Folkersen B, Voldby N, Rasmussen TR | Careful Planning Reduces Cryobiopsy Complications. |
| 2017 | Bendstrup E, Kronborg-White S, Prior TS, Møller J, Hyldgaard C | [Idiopathic pulmonary fibrosis is an overlooked disease]. |
| 2017 | Benninger LA, Medepalli K, Aragaki-Nakahodo A, Benzaquen S, Ong PG, Gilles Debiane L, Casal RF | Sequential Bronchoscopic Cryobiopsy and Cryotherapy. |
| 2017 | Benzaquen S, Aragaki-Nakahodo AA | Bronchoscopic modalities to diagnose sarcoidosis. |
| 2017 | Berim IG, Saeed AI, Awab A, Highley A, Colanta A, Chaudry F | Radial Probe Ultrasound-guided Cryobiopsy. |
| 2017 | Bernasconi M, Koegelenberg CFN, Koutsokera A, Ogna A, Casutt A, Nicod L, Lovis A | Iatrogenic bleeding during flexible bronchoscopy: risk factors, prophylactic measures and management. |
| 2017 | Bondue B, Pieters T, Alexander P, De Vuyst P, Ruiz Patino M, Hoton D, Remmelink M, Leduc D | Role of Transbronchial Lung Cryobiopsies in Diffuse Parenchymal Lung Diseases: Interest of a Sequential Approach. |
| 2017 | Bonifazi M, Montero MA, Renzoni EA | Idiopathic Pleuroparenchymal Fibroelastosis. |
| 2017 | Chang CH, Lee CS, Li SH, Chung FT, Wang CW, Juan YH, Hu HC, Li LF, Chen NH, Yang CT, Kao KC | Feasibility of Radial Endobronchial Ultrasound-Guided Bronchoscopic Cryobiopsy without Fluoroscopy for Lung Parenchymal Lesions. |
| 2017 | Chen AC, Feller-Kopman D | Cryobiopsy: A Work in Progress. |
| 2017 | Dhooria S, Mehta RM, Srinivasan A, Madan K, Sehgal IS, Pattabhiraman V, Yadav P, Sivaramakrishnan M, Mohan A, Bal A, Garg M, Agarwal R | The safety and efficacy of different methods for obtaining transbronchial lung cryobiopsy in diffuse lung diseases. |
| 2017 | DiBardino DM, Haas AR, Lanfranco AR, Litzky LA, Sterman D, Bessich JL | High Complication Rate after Introduction of Transbronchial Cryobiopsy into Clinical Practice at an Academic Medical Center. |
| 2017 | DiBardino DM, Haas AR, Lanfranco AR, Litzky LA, Sterman D, Bessich JRL | Reply: Careful Planning Reduces Cryobiopsy Complications. |
| 2017 | DiBardino DM, Lanfranco AR, Haas AR, Litzky LA, Sterman D, Bessich JL | Reply: A Cautionary Tale and Opportunities for Improvement in Transbronchial Cryobiopsy. |
| 2017 | Ehab A, Khairy El-Badrawy M, Abdelhamed Moawad A, El-Dosouky Abo-Shehata M. | Cryobiopsy versus forceps biopsy in endobronchial lesions, diagnostic yield and safety. |
| 2017 | Gakis, G.; Karl, A.; Bertz, S.; Burger, M.; Fritsche, H.-M.; Hartmann, A. et al. | Transurethral en-bloc hydrodissection for non-muscle invasive bladder cancer. Results of a randomized controlled trial. |
| 2017 | Gando S, Duré R, Violi D, Vazquez B, Labarca G, Fernandez-Bussy S | Bilateral lung disease, extensive and diffuse. Diagnosis of pulmonary alveolar proteinosis by bronchoscopic cryobiopsy. |
| 2017 | Gelzinis TA | Supraglottic Airway Device for Transbronchial Lung Cryobiopsy. |
| 2017 | Gillian V Blayney1, James P Beirne2,4, Lynsey Hinds3, Declan Quinn1, Gary J Dorman1 | Vaginal Hysterectomy using the ERBE BiClamp® Bipolar, Vessel Sealing System: A Case Series, https://www.ncbi.nlm.nih.gov/pmc/articles/PMC5849972/pdf/umj-86-03-167.pdf |
| 2017 | Hafiz Muhamamd Sharjeel Arshad, Nayab Ahsan, Taylor Aldridge, Kamran Ayub | Safety and Efficacy of Endoscopic Hybridapc for Management of Barrett's Esophagus |
| 2017 | Herath S, Yap E | Novel hybrid cryo-radial method: an emerging alternative to CT-guided biopsy in suspected lung cancer. A prospective case series and description of technique. |
| 2017 | Herrmann, Thomas R. W.; Wolters, Mathias; Kramer, Mario W. | Transurethral en bloc resection of nonmuscle invasive bladder cancer: trend or hype. |
| 2017 | Hibare KR, Goyal R, Nemani C, Avinash R, Ram B, Ullas B | Radial endobronchial ultrasound for the diagnosis of bronchoscopically invisible lesions: First case series from India. |
| 2017 | Iftikhar IH, Alghothani L, Sardi A, Berkowitz D, Musani AI | Transbronchial Lung Cryobiopsy and Video-Assisted Thoracoscopic Lung Biopsy in the Diagnosis of Diffuse Parenchymal Lung Disease: A Meta-analysis of Diagnostic Test Accuracy. |
| 2017 | Jiang JY, Guo SL, Li YS | [Advance in transbronchial cryobiopsy]. |
| 2017 | Karolin Thiel , Walter Linzenbold , Markus D. Enderle , B. Nold , Alfred Königsrainer , Martin Schenk , Christian Thiel | Evaluation of a novel electrosurgical sealing mode in an ex vivo and in vivo porcine model |
| 2017 | Kebbe J, Abdo T | Interstitial lung disease: the diagnostic role of bronchoscopy. |
| 2017 | Kronborg-White S, Folkersen B, Rasmussen TR, Voldby N, Madsen LB, Rasmussen F, Poletti V, Bendstrup E | Introduction of cryobiopsies in the diagnostics of interstitial lung diseases - experiences in a referral center. |
| 2017 | Lentz RJ, Argento AC, Colby TV, Rickman OB, Maldonado F | Transbronchial cryobiopsy for diffuse parenchymal lung disease: a state-of-the-art review of procedural techniques, current evidence, and future challenges. |
| 2017 | Lentz RJ, Argento AC, Rickman OB, Ryu JH, Poletti V, Hetzel J, Maldonado F | Transbronchial Cryobiopsy: A Cautionary Tale and Opportunities for Improvement. |
| 2017 | Lentz RJ, Taylor TM, Kropski JA, Sandler KL, Johnson JE, Blackwell TS, Maldonado F, Rickman OB | Utility of Flexible Bronchoscopic Cryobiopsy for Diagnosis of Diffuse Parenchymal Lung Diseases. |
| 2017 | Li YS, Guo SL, Yi XH, Xiao ML, Jin XX, Xiao Y, Zhu XY, Li X, Dai LW, Ao Z, Liu XZ, Ding M | [Efficacy and safety of transbronchial cryobiopsy in the etiologic diagnosis of diffuse lung disease]. |
| 2017 | Linhas R, Marçôa R, Oliveira A, Almeida J, Neves S, Campainha S | Transbronchial lung cryobiopsy: Associated complications. |
| 2017 | Maldonado F | Are Transbronchial Cryobiopsies Living Up to Expectations? |
| 2017 | Marçôa R, Linhas R, Apolinário D, Campainha S, Oliveira A, Nogueira C, Loureiro A, Almeida J, Costa F, Wen X, Neves S | Diagnostic yield of transbronchial lung cryobiopsy in interstitial lung diseases. |
| 2017 | Mikolasch TA, Garthwaite HS, Porter JC | Update in diagnosis and management of interstitial lung disease. |
| 2017 | O. Sánchez-Cabral , D. Martínez-Mendoza , S. Fernandez-Bussy , B. López-González , C. Perea-Talamantes , R. M. Rivera-Rosales , C. Luna-Rivero , J. A. Martínez-Orozco , L. F. Flores-Suárez , P. Santillán-Doherty , G. Reyes-Terán | Utility of Transbronchial Lung Cryobiopsy in Non-Interstitial Diseases |
| 2017 | Ohshimo S, Guzman J, Costabel U, Bonella F | Differential diagnosis of granulomatous lung disease: clues and pitfalls: Number 4 in the Series Pathology for the clinician Edited by Peter Dorfmüller and Alberto Cavazza. |
| 2017 | Patel R, Collazo-Gonzalez C, Andrews A, Johnson J, Rumbak M, Smith M | Diffuse idiopathic pulmonary neuroendocrine cell hyperplasia diagnosed by tranbronchoscopic cryoprobe biopsy technique. |
| 2017 | Pathak V, Shepherd RW, Hussein E, Malhotra R | Safety and Feasibility of Pleural Cryobiopsy Compared to Forceps Biopsy During Semi-rigid Pleuroscopy. |
| 2017 | Poletti V, Ravaglia C, Dubini A, Piciucchi S, Rossi G, Kronborg-White S, Tomassetti S | How might transbronchial cryobiopsy improve diagnosis and treatment of diffuse parenchymal lung disease patients? |
| 2017 | Ravaglia C, Wells AU, Tomassetti S, Dubini A, Cavazza A, Piciucchi S, Sverzellati N, Gurioli C, Gurioli C, Costabel U, Tantalocco P, Ryu JH, Chilosi M, Poletti V | Transbronchial Lung Cryobiopsy in Diffuse Parenchymal Lung Disease: Comparison between Biopsy from 1 Segment and Biopsy from 2 Segments – Diagnostic Yield and Complications. |
| 2017 | Rossi G, Spagnolo P | Biopsy in idiopathic pulmonary fibrosis: back to the future. |
| 2017 | Sauer R, Griff S, Blau A, Franke A, Mairinger T, Grah C | Diffuse idiopathic pulmonary neuroendocrine cell hyperplasia diagnosed by transbronchial lung cryobiopsy: a case report. |
| 2017 | Schmutz A, Dürk T, Idzko M, Koehler T, Kalbhenn J, Loop T | Feasibility of a Supraglottic Airway Device for Transbronchial Lung Cryobiopsy-A Retrospective Analysis. |
| 2017 | Sebastian Belle , Manuel von Boscamp , Moritz Sold , Susanne Mack , Lothar Pilz , Matthias Ebert , Georg Kaehler | Submucosal injection with waterjet improves endoscopic mucosal resection of colorectal adenoma – a randomised controlled clinical trial |
| 2017 | Sharp C, Adamali H, Medford A | Developments in Cryobiopsy for Interstitial Lung Disease May Be Cost Saving. |
| 2017 | Sicilia Torres R, Rodríguez de Castro F, Cabrera López C, Juliá Serdá G, Rezola Sáez F, Pestana R | Pulmonary Cavities after Diagnostic Transbronchial Cryobiopsy in a Lung Transplantation Patient. |
| 2017 | Sousa-Neves J, Mota P, Melo N, Santos-Faria D, Bernardes M, Morais A | Transbronchial cryobiopsy: a new way to assess lung disease in rheumatic disorders. |
| 2017 | Sriprasart T, Aragaki A, Baughman R, Wikenheiser-Brokamp K, Khanna G, Tanase D, Kirschner M, Benzaquen S | A Single US Center Experience of Transbronchial Lung Cryobiopsy for Diagnosing Interstitial Lung Disease With a 2-Scope Technique. |
| 2017 | Thomas Rösch, Hendrik Manner, Andrea May, Mate Knabe, Guido Schachschal, Hanno Ehlken, Horst Neuhaus, Torsten Beyna, Jacques Bergman, Bas L. Weusten, Oliver Pech, Siegbert Faiss, Mario Anders, Christian Ell | Multicenter Feasibility Study of Combined Injection and Argon Plasma Coagulation (Hybrid-APC) in the Ablation Therapy of Neoplastic Barrett Esophagus |
| 2017 | Tomassetti S, Ravaglia C, Poletti V | Diffuse parenchymal lung disease. |
| 2017 | Tomic R, Cortes-Puentes GA, Murugan P, Joo Kim H, Amin K, Dincer HE | Acute Exacerbation of Interstitial Lung Disease After Cryobiopsy. |
| 2017 | Viglietta L, Inchingolo R, Pavano C, Tomassetti S, Piciucchi S, Smargiassi A, Ravaglia C, Dubini A, Gurioli C, Gurioli C, Poletti V | Ultrasonography for the Diagnosis of Pneumothorax after Transbronchial Lung Cryobiopsy in Diffuse Parenchymal Lung Diseases. |
| 2017 | Yap E, Low I | Bronchoscopic Transbronchial Cryobiopsy Diagnosis of Recurrent Diffuse Large B-Cell Lymphoma in the Lung: A Promising New Tool? |
| 2016 | Ahmed Sh. Mohamed, Ragia S. Sharshar, Rania E. Wasfy | The diagnostic yield of cryobiopsy versus forceps biopsy of malignant endobronchial lesions. |
| 2016 | Cascante JA, Cebollero P, Herrero S, Yagüe A, Echegoyen A, Elizalde J, Hueto J | Transbronchial Cryobiopsy in Interstitial Lung Disease: Are We on the Right Path? |
| 2016 | Chan HP, Liew MF, Seet JE, Lee P | Use of cryobiopsy during pleuroscopy for diagnosis of sarcomatoid malignant mesothelioma. |
| 2016 | Cheng, Yongyi; Qu, Wexing; Sun, Yi; Li, Jing; Liang, Liang | TRANSURETHRAL ENDOSCOPIC SUBMUCOSAL EN BLOT DISSECTION FOR NON-MUSCLE INVASIVE BLADDER TUMOR. A PROSPECTIVE COMPARISON STUDY OF HYBRIDKNIFE ASSISTED VERSUS CONVENTIONAL DISSECTION TECHNIQUE. |
| 2016 | Cirit Koçer B, Erdoğan Y, Akıncı Özyürek B, Büyükyaylacı Özden S, Demirağ F | β-HCG secretion by a non-small cell lung cancer: a case report. |
| 2016 | Colby TV, Tomassetti S, Cavazza A, Dubini A, Poletti V | Transbronchial Cryobiopsy in Diffuse Lung Disease: Update for the Pathologist. |
| 2016 | Corte TJ, Collard H, Wells AU | A new era in idiopathic interstitial pneumonias: Epilogue to a review series. |
| 2016 | Dhooria S, Sehgal IS, Aggarwal AN, Behera D, Agarwal R | Diagnostic Yield and Safety of Cryoprobe Transbronchial Lung Biopsy in Diffuse Parenchymal Lung Diseases: Systematic Review and Meta-Analysis. |
| 2016 | Dhooria S, Sehgal IS, Bal A, Aggarwal AN, Behera D, Agarwal R | Transbronchial lung biopsy with a flexible cryoprobe during rigid bronchoscopy: Standardizing the procedure. |
| 2016 | Dias C, Mota P, Neves I, Guimarães S, Souto Moura C, Morais A | Transbronchial cryobiopsy in the diagnosis of desquamative interstitial pneumonia. |
| 2016 | DiBardino DM, Lanfranco AR, Haas AR | Clinical Applications of the Cryoprobe, Cryospray, and Cryoadhesion. |
| 2016 | Echevarria-Uraga JJ, Pérez-Izquierdo J, García-Garai N, Gómez-Jiménez E, Aramburu-Ojembarrena A, Tena-Tudanca L, Miguélez-Vidales JL, Capelastegui-Saiz A | Usefulness of an angioplasty balloon as selective bronchial blockade device after transbronchial cryobiopsy. |
| 2016 | Franke KJ, Linzenbold W, Nuessle D, Enderle M, Boesmueller H, Nilius G, Hetzel J | A New Tool for Transbronchial Cryobiopsies in the Lung: An Experimental Feasibility ex vivo Study. |
| 2016 | Ganganah O, Guo SL, Chiniah M, Li YS | Efficacy and safety of cryobiopsy versus forceps biopsy for interstitial lung diseases and lung tumours: A systematic review and meta-analysis. |
| 2016 | Gasparini S, Bonifazi M | Cryobiopsy for Interstitial Lung Diseases. |
| 2016 | Goyal R, Gogia P, Chachra V | Endobronchial Ultrasound-Radial Probe-Assisted Cryobiopsy for Peripheral Lung Mass: A New Way for Better Yield? |
| 2016 | Griff S, Ammenwerth W, Schönfeld N, Bauer TT, Mairinger T, Blum TG, Kollmeier J, Grüning W | Erratum to: Morphometrical analysis of transbronchial cryobiopsies. |
| 2016 | Hagmeyer L, Theegarten D, Treml M, Priegnitz C, Randerath W | Validation of transbronchial cryobiopsy in interstitial lung disease - interim analysis of a prospective trial and critical review of the literature. |
| 2016 | Hammer J, Trachsel D, Nicolai T, Weiss M, Eber E | Caution to use bronchoscopic CO2 cryotherapy for foreign body removal in children. |
| 2016 | Inaty H, Folch E, Berger R, Fernandez-Bussy S, Chatterji S, Alape D, Majid A | Unimodality and Multimodality Cryodebridement for Airway Obstruction. A Single-Center Experience with Safety and Efficacy. |
| 2016 | Ing M, Oliver RA, Oliver BG, Walsh WR, Williamson JP | Evaluation of Transbronchial Lung Cryobiopsy Size and Freezing Time: A Prognostic Animal Study. |
| 2016 | J. J. O. Islas-García , J. G. Campos-Salcedo , B. I. López-Benjume , J. J. Torres-Gómez , J. Aguilar-Colmenero , I. A. Martínez-Alonso , S. A. Gil-Villa | Surgical technique for en bloc transurethral resection of bladder tumor with a Hybrid Knife ® |
| 2016 | Johannson KA, Marcoux VS, Ronksley PE, Ryerson CJ | Diagnostic Yield and Complications of Transbronchial Lung Cryobiopsy for Interstitial Lung Disease. A Systematic Review and Metaanalysis. |
| 2016 | Jung YR, Taek Jeong J, Kyu Lee M, Kim SH, Joong Yong S, Jeong Lee S, Lee WY | Recurred Post-intubation Tracheal Stenosis Treated with Bronchoscopic Cryotherapy. |
| 2016 | Karl, A.; Grimm, T.; Jokisch, F.; Gaisa, N. T.; Stief, C. G. | Non-muscle invasive bladder cancer. Current aspects of diagnostics, local therapy options and the update of the 2016 WHO classification. |
| 2016 | Kazachkov M, Vicencio A | Foreign body removal is getting cooler. |
| 2016 | Lee P, Mathur PN | Advances in pleural diseases: what is the future for medical thoracoscopy? |
| 2016 | Lentz RJ, Fessel JP, Johnson JE, Maldonado F, Miller RF, Rickman OB | Transbronchial Cryobiopsy Can Diagnose Constrictive Bronchiolitis in Veterans of Recent Conflicts in the Middle East. |
| 2016 | Morell F, Villar A, Ojanguren I, Muñoz X, Cruz MJ | Hypersensitivity Pneumonitis: Challenges in Diagnosis and Management, Avoiding Surgical Lung Biopsy. |
| 2016 | Ong PG, Debiane LG, Casal RF | Recent advances in diagnostic bronchoscopy. |
| 2016 | Pastis NJ, Silvestri GA | Could Cryo-Biopsies Lead Bronchoscopy Into the Ice Age? |
| 2016 | Patel NM, Borczuk AC, Lederer DJ | Cryobiopsy in the Diagnosis of Interstitial Lung Disease. A Step Forward or Back? |
| 2016 | Poletti V | Increasing Diagnostic Value of Transbronchial Lung Cryobiopsy. |
| 2016 | Poletti V, Ravaglia C, Gurioli C, Piciucchi S, Dubini A, Cavazza A, Chilosi M, Rossi A, Tomassetti S | Invasive diagnostic techniques in idiopathic interstitial pneumonias. |
| 2016 | Poletti V, Ravaglia C, Tomassetti S | Transbronchial cryobiopsy in diffuse parenchymal lung diseases. |
| 2016 | Ramaswamy A, Homer R, Killam J, Pisani MA, Murphy TE, Araujo K, Puchalski J | Comparison of Transbronchial and Cryobiopsies in Evaluation of Diffuse Parenchymal Lung Disease. |
| 2016 | Raparia K, Aisner DL, Allen TC, Beasley MB, Borczuk A, Cagle PT, Capelozzi V, Dacic S, Hariri LP, Kerr KM, Lantuejoul S, Mino-Kenudson M, Rekhtman N, Roden AC, Roy-Chowdhuri S, Sholl L, Smith ML, Thunnissen E, Tsao MS, Yatabe Y | Transbronchial Lung Cryobiopsy for Interstitial Lung Disease Diagnosis: A Perspective From Members of the Pulmonary Pathology Society. |
| 2016 | Ravaglia C, Bonifazi M, Wells AU, Tomassetti S, Gurioli C, Piciucchi S, Dubini A, Tantalocco P, Sanna S, Negri E, Tramacere I, Ventura VA, Cavazza A, Rossi A, Chilosi M, La Vecchia C, Gasparini S, Poletti V | Safety and Diagnostic Yield of Transbronchial Lung Cryobiopsy in Diffuse Parenchymal Lung Diseases: A Comparative Study versus Video-Assisted Thoracoscopic Lung Biopsy and a Systematic Review of the Literature. |
| 2016 | Richeldi L | How we will diagnose IPF in the future. |
| 2016 | Rui Huang, MD, Honglin Yan, MD, Gui Ren, MD, Yanglin Pan, MD, Linhui Zhang, MD, Zhiguo Liu, MD, Xuegang Guo, MD, Kaichun Wu, MD | Comparison of O-Type HybridKnife to Conventional Knife in Endoscopic Submucosal Dissection for Gastric Mucosal Lesions |
| 2016 | Sahajal Dhooria, Amanjit Bal1, Inderpaul Singh Sehgal, Ashutosh Nath Aggarwal, Digambar Behera, Ritesh Agarwal | Transbronchial lung biopsy with a flexible cryoprobe: First case report from India. |
| 2016 | Segmen F, Aktaş Z, Öztürk A, Kızılgöz D, Yılmaz A, Alıcı IO, Demirağ F, Pehlivanoğlu P. | How many samples would be optimal for endobronchial cryobiopsy? |
| 2016 | Sehgal IS, Dhooria S, Behera D, Agarwal R | Use of cryoprobe for removal of a large tracheobronchial foreign body during flexible bronchoscopy. |
| 2016 | Sergey V. Kashin, Roman Kuvaev, Alexander S. Nadezhin, Ekaterina A. Kraynova, Nataliya Nekhaykova | The New Hybrid Argon Plasma Coagulation (Hybrid APC) for Endoscopic Ablation of Barrett's Esophagus (BE): the Results of the Pilot Trial |
| 2016 | Sharp C, McCabe M, Adamali H, Medford AR | Use of transbronchial cryobiopsy in the diagnosis of interstitial lung disease-a systematic review and cost analysis. |
| 2016 | Skalski JH, Kern RM, Midthun DE, Edell ES, Maldonado F | Pulmonary Abscess as a Complication of Transbronchial Lung Cryobiopsy. |
| 2016 | Torrego A, Shah PL | Transbronchial Lung Cryobiopsy: New Options for a New Reality. |
| 2016 | Ussavarungsi K, Kern RM, Roden AC, Ryu JH, Edell ES | Transbronchial Cryobiopsy in Diffuse Parenchymal Lung Disease: Retrospective Analysis of 74 Cases. |
| 2016 | Wurps H, Schönfeld N, Bauer TT, Bock M, Duve C, Sauer R, Mairinger T, Griff S | Intra-patient comparison of parietal pleural biopsies by rigid forceps, flexible forceps and cryoprobe obtained during medical thoracoscopy: a prospective series of 80 cases with pleural effusion. |
| 2016 | Yarmus L, Semaan R, Arias S, Feller-Kopman D, Ortiz R, Bösmüller H, Illei P, Frimpong B, Oakjones-Burgess K, Lee H | A Randomized Controlled Trial of a Novel Sheath Cryoprobe for Bronchoscopic Lung Biopsy in a Porcine Model. |
| 2016 | Zhang L, Yin Y, Zhang J, Zhang H | Caution to use CO2 cryotherapy for foreign body removal in children: Authors' reply. |
| 2016 | Zhang L, Yin Y, Zhang J, Zhang H | Removal of foreign bodies in children's airways using flexible bronchoscopic CO2 cryotherapy. |
| 2015 | 程永毅 , 孙羿 , 屈卫星 , 李晶 , 姜亚卓 , 邹铁军 , 任伟 , 杜春 , 杜双宽 | 经尿道内镜黏膜下剥离术治疗非肌层浸润性膀胱肿瘤临床分析 |
| 2015 | 陈立松 , 陈晓阳 , 曾奕明 | 冷热消融对大鼠皮肤炎症反应及瘢痕增生的不同影响 |
| 2015 | C. Sturm , A. Eickhoff , H. Manner | Hybrid-Argon-Plasmakoagulation zur Behandlung des Barrett-Ösophagus und mukosaler Schleimhautläsionen |
| 2015 | Cardenas-Garcia J, Talwar A, Shah R, Fein A | Update in primary pulmonary lymphomas. |
| 2015 | Cook MI, Papadimos TJ | The use of cryotherapy via bronchoscopy for removal of obstructing tracheobronchial thrombi. |
| 2015 | Corte TJ, Collard H, Wells AU | Idiopathic interstitial pneumonias in 2015: A new era. |
| 2015 | Cristiano Carbonelli , Giulio Rossi , Alberto Cavazza | Cryobiopsy and multidisciplinary diagnosis of idiopathic pulmonary fibrosis |
| 2015 | Djurić M, Považan D, Djurić D, Eri Ž, Trudić A | Diagnostic approach to localised organising pneumonia--A case report. |
| 2015 | Fang YF, Hsieh MH, Chung FT, Huang YK, Chen GY, Lin SM, Lin HC, Wang CH, Kuo HP | Flexible bronchoscopy with multiple modalities for foreign body removal in adults. |
| 2015 | Franco I, Dubini A, Piciucchi S, Casoni G, Poletti V | Interstitial lung disease preceding primary biliary cirrhosis in a male patient. |
| 2015 | Gershman E, Fruchter O, Benjamin F, Nader AR, Rosengarten D, Rusanov V, Fridel L, Kramer MR | Safety of Cryo-Transbronchial Biopsy in Diffuse Lung Diseases: Analysis of Three Hundred Cases. |
| 2015 | Hagmeyer L, Theegarten D, Wohlschläger J, Treml M, Matthes S, Priegnitz C, Randerath WJ | The role of transbronchial cryobiopsy and surgical lung biopsy in the diagnostic algorithm of interstitial lung disease. |
| 2015 | Hendrik Manner , Andrea May , Ioanna Kouti , Oliver Pech , Michael Vieth , Christian Ell | Efficacy and safety of Hybrid-APC for the ablation of Barrett's esophagus |
| 2015 | Hernández-González F, Lucena CM, Ramírez J, Sánchez M, Jimenez MJ, Xaubet A, Sellares J, Agustí C | Cryobiopsy in the diagnosis of diffuse interstitial lung disease: yield and cost-effectiveness analysis. |
| 2015 | J. S. Izquierdo-Luna , J. G. Campos-Salcedo , C. E. Estrada-Carrasco , J. J. Torres-Gómez , J. C. López-Silvestre , M. A. Zapata-Villalba | Robot-assisted laparoscopic partial nephrectomy with hydrodissection Knife ® |
| 2015 | Kuo SC, Lo YL, Chou CL, Chung FT, Lin SM, Liu CY, Kuo HP | Bronchoscopic debulking for endobronchial malignancy: Predictors of recanalization and recurrence. |
| 2015 | Lars Hagmeyer , Dirk Theegarten , Jeremias Wohlschläger , Marcel Treml , Sandhya Matthes , Christina Priegnitz , Winfried J. Randerath | The role of transbronchial cryobiopsy and surgical lung biopsy in the diagnostic algorithm of interstitial lung disease |
| 2015 | Martov A.G., Ergakov D.V., Baykov N.A., Pominalnaya V.M., Solomatnikov I.A. | Transurethral en bloc resection of bladder tumors |
| 2015 | Maturu VN, Sehgal IS, Dhooria S, Bal A, Aggarwal AN, Behera D, Agarwal R | Pleuroscopic Cryobiopsy: Case Series and Systematic Review. |
| 2015 | Micaela Romagnoli , Arnaud Bourdin | Transbronchial cryobiopsy in the evaluation of interstitial lung diseases: Time for a positioning in the diagnostic work-up approach? |
| 2015 | Montero Fernández MÁ | Transbronchial cryobiopsy in interstitial lung disease: advantageous costs to benefits ratio. |
| 2015 | Motamedinia, Piruz; Martov, Alexey; Okeke, Zeph; Smith, Arthur | EN BLOC BLADDER TUMOR RESECTION. BACK TO ONCOLOGIC BASICS. |
| 2015 | P. Del Rio , G. Lazzari , M. Rossini , P. Nisi , G. Perrone , E. Bonati , M. Sianesi | The use of energy devices for thyroid surgical procedures. Harmonic Focus versus Biclamp 150. |
| 2015 | Poletti V, Hetzel J | Transbronchial Cryobiopsy in Diffuse Parenchymal Lung Disease: Need for Procedural Standardization. |
| 2015 | Portillo K, Guasch I, Becker C, Andreo F, Fernández-Figueras MT, Ramirez Ruz J, Martinez-Barenys C, García-Reina S, Lopez de Castro P, Sansano I, Villar A, Ruiz-Manzano J | Pleuroparenchymal Fibroelastosis: A New Entity within the Spectrum of Rare Idiopathic Interstitial Pneumonias. |
| 2015 | Rakesh K Chawla, Arun Madan, Aditya Chawla, Harsh Nandini Arora | Cryo-recanalization in a case of carcinoid tumor - An interesting case report. |
| 2015 | Roden AC, Kern RM, Aubry MC, Jenkins SM, Yi ES, Scott JP, Maldonado F | Transbronchial Cryobiopsies in the Evaluation of Lung Allografts: Do the Benefits Outweigh the Risks? |
| 2015 | Schiavo D, Batzlaff C, Maldonado F | Pulmonary Parenchymal Lymphoma Diagnosed by Bronchoscopic Cryoprobe Lung Biopsy. |
| 2015 | Sehgal IS, Dhooria S, Agarwal R, Behera D | Use of a Flexible Cryoprobe for Removal of Tracheobronchial Blood Clots. |
| 2015 | Sriratanaviriyakul N, Lam F, Morrissey BM, Stollenwerk N, Schivo M, Yoneda KY | Safety and Clinical Utility of Flexible Bronchoscopic Cryoextraction in Patients With Non-neoplasm Tracheobronchial Obstruction: A Retrospective Chart Review. |
| 2015 | Stavros N. Stavropoulos , Rani Modayil , David Friedel | Per oral endoscopic myotomy for the treatment of achalasia. |
| 2015 | Tomassetti S, Wells AU, Costabel U, Cavazza A, Colby TV, Rossi G, Sverzellati N, Carloni A, Carretta E, Buccioli M, Tantalocco P, Ravaglia C, Gurioli C, Dubini A, Piciucchi S, Ryu JH, Poletti V | Bronchoscopic Lung Cryobiopsy Increases Diagnostic Confidence in the Multidisciplinary Diagnosis of Idiopathic Pulmonary Fibrosis. |
| 2015 | V. Poletti , C. Gurioli , S. Piciucchi , A. Rossi , C. Ravaglia , A. Dubini , S. Asioli , GL. Casoni | Intravascular large B cell lymphoma presenting in the lung: the diagnostic value of transbronchial cryobiopsy. |
| 2015 | Wells AU, Costabel U, Poletti V, Crestani B, Egan J, Margaritopoulos G, Antoniou K | Challenges in IPF diagnosis, current management and future perspectives. |
| 2015 | 史小武 , 胡轶 , 陶兆武 , 赵苏 | 全麻喉罩下球囊扩张联合冷冻疗法治疗严重良性中央气道狭窄 |
| 2015 | 宋晓东 , 刘卓 , 马礼坤 , 袁慧星 , 李凡 , 詹鹰 , 陈忠 , 杜广辉 , 杨为民 , 叶章群 | 水刀在泌尿外科手术中的应用初探 |
| 2015 | 张成 , 克力木 , 李义亮 , 苏福增 , 李慧灵 , 王志 , 李赞林 , 艾克拜尔 , 阿扎提 | 氩离子凝固术联合腹腔镜食管裂孔疝修补术加胃底折叠术治疗食管裂孔疝合并Barrett食管的疗效观察 |
| 2015 | 徐佳昕 , 蔡明琰 , 周平红 , 李欢 , 黄晨 | 内镜下切除与传统外科手术治疗早期胃癌的疗效对比 |
| 2015 | 杨中传 , 熊志举 , 王涛 | 经电子支气管镜二氧化碳冷冻法气管内水蛭取出1例 |
| 2015 | 陈晓辉 , 文黎明 , 邵惠杰 | 氩气凝固联合局部注射化疗治疗食管上段进展期癌 |
| 2014 | 冯春 , 周平红 | 内镜止血治疗在消化道出血中的临床应用 |
| 2014 | 林羡屏 , 周旋光 , 陈清荣 | 氩气刀结合黏膜下注射治疗结肠息肉的安全性研究 |
| 2014 | 梁建深 , 叶有强 , 汤聪 , 吴一武 , 汤治平 , 候冰宗 | 螺旋水刀与钬激光治疗肝内胆管结石的比较 |
| 2014 | , , H. Manner , I. Kouti , A. May , O. Pech , M. Vieth , C. Ell | Effektivität und Sicherheit der Hybrid-APC zur Ablation von Barrettmukosa |
| 2014 | Fabien Maldonado , Teng Moua , Joseph Skalski | Parenchymal cryobiopsies for interstitial lung diseases: A step forward in disease management. |
| 2014 | Gian Luca Casoni , Sara Tomassetti , Alberto Cavazza , Thomas V. Colby , Alessandra Dubini , Jay H. Ryu , Elisa Carretta , Paola Tantalocco , Sara Piciucchi , Claudia Ravaglia , Christian Gurioli , Micaela Romagnoli , Carlo Gurioli , Marco Chilosi , Vener | Transbronchial lung cryobiopsy in the diagnosis of fibrotic interstitial lung diseases. |
| 2014 | Helena Azcuna , Julio Pérez Izquierdo , Myriam Aburto , Inmaculada Barredo , Jose Javier Echeverria , Luis Tena , Sandra Dorado , Amaia Garcia Loizaga , Arantza Romani , Amaia Aramburu , Ane Uranga , Cristobal Esteban , Alberto Capelastegui | Cryobiopsy in the diagnosis of interstitial lung disease. |
| 2014 | Hendrik Manner , Alexander Neugebauer , Marcus Scharpf , Kristen Braun , Andrea May , Christian Ell , Falko Fend , Markus D. Enderle | The tissue effect of argon-plasma coagulation with prior submucosal injection (Hybrid-APC) versus standard APC: a randomized ex-vivo study |
| 2014 | Hendrik Manner , Ioanna Kouti , Andrea May , Oliver Pech , Michael Vieth , Christian Ell | Efficacy and safety of Hybrid-APC for the ablation of barret's esophagus: results of the pilot series |
| 2014 | Hendrik Manner , Thomas Rabenstein , Oliver Pech , Kirsten Braun , Andrea May , Juergen Pohl , Angelika Behrens , Michael Vieth , Christian Ell | Ablation of residual Barrett's epithelium after endoscopic resection: a randomized long-term follow-up study of argon plasma coagulation vs. surveillance (APE study). |
| 2014 | Hernández-González F, Lucena CM, Ramírez J, Sánchez M, Jimenez MJ, Xaubet A, Sellares J, Agustí C | Cryobiopsy in the Diagnosis of Diffuse Interstitial Lung Disease: Yield and Cost-Effectiveness Analysis. |
| 2014 | Hohberger LA, DePew ZS, Utz JP, Edell ES, Maldonado F | Utilizing an endobronchial blocker and a flexible bronchoscope for transbronchial cryobiopsies in diffuse parenchymal lung disease. |
| 2014 | Hongyeul Lee , Cho Sun Leem , Jae Ho Lee , Choon-Taek Lee , Young-Jae Cho | Successful removal of endobronchial blood clots using bronchoscopic cryotherapy at bedside in the intensive care unit. |
| 2014 | Jae Kyeom Sim , Jong Hyun Choi , Jee Youn Oh , Jae Young Cho , Eul Sun Moon , Hye Sook Min , Byung Hyun Lee , Min Seon Park , Gyu Young Hur , Sung Yong Lee , Jae Jeong Shim , Kyung Ho Kang , Kyung Hoon Min | Two Cases of Diagnosis and Removal of Endobronchial Hamartoma by Cryotherapy via Flexible Bronchoscopy. |
| 2014 | José A. Sastre , Rosa Cordovilla , Marcelo F. Jiménez , Teresa López | Management of a transbronchial cryobiopsy using the i-gel(®) airway and the Arndt endobronchial blocker. |
| 2014 | M. Boyd , M. Sahebazamani , S. Ie , E. Rubio | The safety of cryobiopsy in diagnosing carcinoid tumors. |
| 2014 | M. Kufner , A. Decristoforo , A. Nicklas , U. Walcher , T. R. W. Herrmann , U. Nagele | The new kid on the block: A randomized study comparing waterjet hydrodissection with TURB in the treatment of bladder tumors |
| 2014 | Mario W. Kramer , Islam F. Abdelkawi , Mathias Wolters , Thorsten Bach , Andreas J. Gross , Udo Nagele , Pierre Conort , Axel S. Merseburger , Markus A. Kuczyk , Thomas R. W. Herrmann | Current evidence for transurethral en bloc resection of non-muscle-invasive bladder cancer. |
| 2014 | Martin Goetz , Nisar P. Malek , Lothan Kanz , Juergen Hetzel | Cryorecanalization for In-stent Recanalization in the Esophagus |
| 2014 | Ming-Yan Cai , Ping-Hong Zhou , Li-Qing Yao , Mei-Dong Xu , Yun-Shi Zhong , Quan-Lin Li , Wei-Feng Chen , Jian-Wei Hu , Zhao Cui , Bo-Qun Zhu | Peroral endoscopic myotomy for idiopathic achalasia: randomized comparison of water-jet assisted versus conventional dissection technique |
| 2014 | O. V. Hernández-Mondragón , M. A. González-Martínez , J. M. Blancas-Valencia , M. L. Altamirano-Castañeda , A. Muñoz-Bautista | Peroral endoscopic myotomy in achalasia: Report on the first case performed in Mexico |
| 2014 | Oren Fruchter , Ludmila Fridel , Bayya Abed El Raouf , Nader Abdel-Rahman , Dror Rosengarten , Mordechai R. Kramer | Histological diagnosis of interstitial lung diseases by cryo-transbronchial biopsy. |
| 2014 | Oren Fruchter , Mordechai R. Kramer | Retrieval of various aspirated foreign bodies by flexible cryoprobe: in-vitro feasibility study. |
| 2014 | Ping-Hong Zhou , Brigitte Schumacher , Li-Qing Yao , Mei-Dong Xu , Thomas Nordmann , Ming-Yan Cai , Jean-Pierre Charton , Michael Vieth , Horst Neuhaus | Conventional vs. water-jet-assisted endoscopic submucosal dissection in early gastric cancer: a randomized controlled trial |
| 2014 | Pourabdollah M, Shamaei M, Karimi S, Karimi M, Kiani A, Jabbari HR | Transbronchial lung biopsy: the pathologist's point of view. |
| 2014 | Rozman A, Camlek L, Marc-Malovrh M, Kern I, Schönfeld N | Feasibility and safety of parietal pleural cryobiopsy during semirigid thoracoscopy. |
| 2014 | Sergej Griff , Nicolas Schönfeld , Wilhelm Ammenwerth , Torsten-Gerriet Blum , Christian Grah , Torsten T. Bauer , Wolfram Grüning , Thomas Mairinger , Henrik Wurps | Diagnostic yield of transbronchial cryobiopsy in non-neoplastic lung disease: a retrospective case series. |
| 2014 | T. Toermer , J. P. Charton , H. Neuhaus | POEM – Erste klinische Erfahrungen nach Einführung der neuen Methode zur Behandlung der Achalasie |
| 2014 | Theresia A. Mikolasch , Joanna C. Porter | Transbronchial cryobiopsy in the diagnosis of interstitial lung disease: A cool new approach. |
| 2014 | Thomas R, Karunarathne S, Jennings B, Morey S, Chai SM, Lee YC, Phillips MJ | Pleuroscopic cryoprobe biopsies of the pleura: A feasibility and safety study. |
| 2014 | Ucar N, Akpinar S, Aktas Z, Sipit T, Ozaydin E | Resection of endobronchial hamartoma causing recurrent hemoptysis by electrocautery and cryotherapy. |
| 2014 | V. Poletti , S. Benzaquen | Transbronchial cryobiopsy in diffuse parenchymal lung disease. A new star in the horizon. |
| 2014 | Venerino Poletti , Gian Luca Casoni , Carlo Gurioli , Jay H. Ryu , Sara Tomassetti | Lung cryobiopsies: A paradigm shift in diagnostic bronchoscopy? |
| 2014 | Virginia Pajares , Carmen Puzo , Diego Castillo , Enrique Lerma , M. Angeles Montero , David Ramos-Barbón , Oscar Amor-Carro , Angels Gil de Bernabé , Tomás Franquet , Vicente Plaza , Jürgen Hetzel , Joaquin Sanchis , Alfons Torrego | Diagnostic yield of transbronchial cryobiopsy in interstitial lung disease: A randomized trial. |
| 2014 | Xiaowei Tang , Bo Jiang , Wei Gong | Endoscopic submucosal tunnel dissection of a bronchogenic esophageal cyst |
| 2014 | Yi Gao, Lu Chen, Ye Ning, Xingang Cui, Lei Yin, Jie Chen, Junkai Wang, Baicong Shao, Danfeng Xu | Hydro-Jet-assisted laparoscopic partial nephrectomy with no renal arterial clamping: a preliminary study in a single center |
| 2014 | 张莹莹 , 张杰 , 王娟 , 徐敏 , 裴迎华 , 王玉玲 , 王婷 , 张晨阳 | 氩等离子凝固术和冷冻消融术对犬气管急性损伤的研究 |
| 2014 | 李秀梅 , 苏雪芬 , 廖素珠 , 潘丽云 , 李世群 , 陈进忠 , 刘明 , 苏虹 , 周平红 | 经口内镜下肌切开术治疗贲门失弛缓症的护理配合 |
| 2014 | | 内镜下氩离子凝固术治疗胃低级别瘤变的临床研究 |
| 2013 | Adnan Majid , Atul Palkar , Renelle Myers , Robert L. Berger , Erik Folch | Cryotechnology for staged removal of self-expandable metallic airway stents |
| 2013 | Bhaskar B, Himanshu , Houssein , Ahmed A | Bronchoscopic Cryoextraction: A Novel Approach for the Removal of Massive Endobronchial Blood Clots Causing Acute Airway Obstruction. |
| 2013 | Cho AH, Khosla R | A case of massive airway clotting after use of activated factor VII for massive hemoptysis: management with flexible bronchoscopy and cryoadhesion. |
| 2013 | Chun-Liang Chou , Chih-Wei Wang , Shu-Min Lin , Yueh-Fu Fang , Chih-Teng Yu , Hao-Cheng Chen , Chih-Hsi Kuo , Meng-Heng Hsieh , Fu-Tsai Chung | Role of Flexible Bronchoscopic Cryotechnology in Diagnosing Endobronchial Masses. |
| 2013 | Corina Sie , Tim Bright , Mark Schoeman , Philip Game , William Tam , Peter Devitt , David Watson | Argon plasma coagulation ablation versus endoscopic surveillance of Barrett's esophagus: late outcomes from two randomized trials. |
| 2013 | D. von Renteln , A. Quaas , U. Denzer , T. Rösch , M. Szyrach , M. Enderle , C. Crostack , S. Haas , C. Trepte , D. Reutter , G. Schachschal | A novel flexible cryoprobe for EUS-guided pancreatic biopsies. |
| 2013 | Edmundo R. Rubio , Susanti R. Ie , Ralph E. Whatley , Michael B. Boyd | Cryobiopsy: should this be used in place of endobronchial forceps biopsies? |
| 2013 | Edmundo Rubio , Prag Gupta , Susanti Ie , Michael Boyd | Cryoextraction: A novel approach to remove aspirated chewing gum. |
| 2013 | Fruchter O, Fridel L, Rosengarten D, Rahman NA, Kramer MR | Transbronchial Cryobiopsy in Immunocompromised Patients with Pulmonary Infiltrates: A Pilot Study. |
| 2013 | G. Ghirardini , M. Mohamed , A. Bartolamasi , S. Malmusi , E. Dalla Vecchia , I. Algeri , A. Zanni , A. Renzi , O. Cavicchioni , A. Braconi , F. Pazzoni , C. Alboni | Minimally invasive vaginal hysterectomy using bipolar vessel sealing: Preliminary experience with 500 cases |
| 2013 | H. Manner , I. Kouti , A. May , O. Pech , A. Behrens , M. Vieth , C. Ell | Die neue Technik der Unterspritzungs-APC (i-APC) zur Ablation des Barrettösophagus: Zwischenergebnisse der Pilotserie |
| 2013 | J. Mundhenk, S.H. Alloussi, F. Miller, J. Hennenlotter, G. Gakis, D. Schilling, A. Stenzl, C. Schwentner | En-bloc resection of nonmuscle invasive bladder tumours with the combination instrument HybridKnife ® |
| 2013 | Jens Mundhenk, Saladin Alloussi, Florian Miller, Georgios Gakis, David Schilling, Arnulf Stenzl, Christian Schwentner | EN-BLOC RESECTION OF NON-MUSCLE INVASIVE BLADDER TUMORS WITH A NOVEL HYBRID INSTRUMENT (HYBRIDKNIFE®) |
| 2013 | Jürgen Abrams | Mikroskopische Tonsillektomie mit bipolarer Gefäßversiegelung |
| 2013 | Kropski JA, Pritchett JM, Mason WR, Sivarajan L, Gleaves LA, Johnson JE,Lancaster LH, Lawson WE, Blackwell TS, Steele MP, Loyd JE, Rickman OB | Bronchoscopic cryobiopsy for the diagnosis of diffuse parenchymal lung disease. |
| 2013 | Lonny Yarmus , Jason Akulian , Christopher Gilbert , Peter Illei , Pali Shah , Christian Merlo , Jon Orens , David Feller-Kopman | Cryoprobe Transbronchial Lung Biopsy in Lung Transplant Patients: A Safety Pilot |
| 2013 | Maren Schuhmann , Korkut Bostanci , António Bugalho , Arne Warth , Philipp A. Schnabel , Felix J. F. Herth , Ralf Eberhardt | EBUS guided cryo biopsies in peripheral pulmonary lesions - a feasibility study |
| 2013 | Markus Wallwiener , Florin-Andrei Taran , Ralf Rothmund , Adam Kasperkowiak , Gabriel Auwärter , Antje Ganz , Bernhard Kraemer , Harald Abele , Birgitt Schönfisch , Keith B. Isaacson , Sara Yvonne Brucker | Laparoscopic supracervical hysterectomy (LSH) versus total laparoscopic hysterectomy (TLH): an implementation study in 1,952 patients with an analysis of risk factors for conversion to laparotomy and complications, and of procedure-specific re-operations. |
| 2013 | Oren Fruchter , Ludmila Fridel , Dror Rosengarten , Yael Raviv , Viktoria Rosanov , Mordechai R. Kramer | Transbronchial cryo-biopsy in lung transplantation patients: First Report |
| 2013 | P. H. Zhou , Q. L. Li , L. Q. Yao , M. D. Xu , W. F. Chen , M. Y. Cai , J. W. Hu , L. Li , Y. Q. Zhang , Y. S. Zhong , L. L. Ma , W. Z. Qin , Z. Cui | Peroral endoscopic remyotomy for failed Heller myotomy: a prospective single-center study |
| 2013 | Pajares Ruiz V, Torrego Fernández A, Puzo Ardanuy C, Gil de Bernabé A | Use of an occlusion balloon in transbronchial lung cryobiopsy. |
| 2013 | Pajares V, Torrego A, Granell M, Szafranska J, Mozos A, Puzo C | Recurrent endobronchial diffuse large B-cell lymphoma. Diagnosed by cryoprobe. |
| 2013 | Ralf Rothmund , Mara Szyrach , Ali Reda , Markus D. Enderle , Alexander Neugebauer , Florin-Andrei Taran , Sara Brucker , Andrea Hausch , Christian Wallwiener , Bernhard Kraemer | A prospective, randomized clinical comparison between UltraCision and the novel sealing and cutting device BiCision in patients with laparoscopic supracervical hysterectomy |
| 2013 | Zhi-guang Liu , Jian-long Tan , Wei-dong Zhang , Huai-qiu Wu , Hong-ying Deng | Foreign body removed by the 'Fire and Ice Technique: A case report. |
| 2012 | 何梦江 , 钟芸诗 , 姚礼庆 | 结肠息肉氩离子凝固术后迟发性穿孔一例 |
| 2012 | 赵志峰 , 麻树人 , 张宁 , 杨卓 , 宫照杰 , 金晓龙 , 施阳 , 张莉 , 石戈 | 食管固有肌层平滑肌瘤黏膜下隧道法内镜剥离切除治疗探讨 |
| 2012 | A. Neugebauer , M. Zenker , M. D. Enderle | Grundlagen der Hochfrequenz-Chirurgie - Teil 1: Geräte, Instrumente und Einstellungen |
| 2012 | A. Repici , M. D. Enderle , A. Neugebauer , H. Manner , A. Eickhoff | Grundlagen der Hochfrequenz-Chirurgie – Teil 2: Anwendungen in der Endoskopie |
| 2012 | A. Yilmaz , Z. Aktaş , I. O. Alici , A. Cağlar , H. Sazak , F. Ulus | Cryorecanalization: keys to success. |
| 2012 | Alan Moss , Michael J. Bourke , Andrew J. Metz , Duncan Mcleod , Kayla Tran , Craig Godfrey , Gary Mckay , Abhilash P. Chandra , Asokan Pasupathy | Beyond the snare: Technically accessible large en bloc colonic resection in the west: An animal study |
| 2012 | H. Jabari , R. Sami , M. Fakhri , A. Kiani | Different protocols for cryobiopsy versus forceps biopsy in diagnosis of patients with endobronchial tumors. |
| 2012 | H. Neuhaus , G. Terheggen , E. M. Rutz , M. Vieth , B. Schumacher | Endoscopic submucosal dissection plus radiofrequency ablation of neoplastic Barrett's esophagus |
| 2012 | J. Hetzel , R. Eberhardt , F. J. F. Herth , C. Petermann , G. Reichle , L. Freitag , I. Dobbertin , K. J. Franke , F. Stanzel , T. Beyer , P. Möller , P. Fritz , G. Ott , P. A. Schnabel , H. Kastendieck , W. Lang , A. T. Morresi-Hauf , M. N. Szyrach , R. | Cryobiopsy increases the diagnostic yield of endobronchial biopsy: a multicentre trial. |
| 2012 | Knoop H, Knoop U, Heining L, Magin T, Richardsen G, Wolf R, Ewig S | [Catch me if you can--a case of endobronchial lipoma]. |
| 2012 | Lin Li , Ming Rong Qie , Xiao Li Wang , Juan Huang , Qin Zhang , Dan Qing Li , Yue Dong He | BiClamp(®) forceps was significantly superior to conventional suture ligation in radical abdominal hysterectomy: a retrospective cohort study in 391 cases. |
| 2012 | Mara Natascha Szyrach , Pascal Paschenda , Mamdouh Afify , Daniel Schäller , René Hany Tolba | Evaluation of the novel bipolar vessel sealing and cutting device BiCision® in a porcine model |
| 2012 | Mara Natascha Szyrach , Pascal Paschenda , Mamdouh Afify , Daniel Schäller , René Hany Tolba | Evaluation of the novel bipolar vessel sealing and cutting device BiCision in a porcine model |
| 2012 | Qian Zhu , Jiaying Ruan , Li Zhang , Wei Jiang , Hongqian Liu , Gang Shi | The study of laparoscopic electrosurgical instruments on thermal effect of uterine tissues |
| 2012 | Ralf Rothmund , Bernhard Kraemer , Felix Neis , Sara Brucker , Markus Wallwiener , Ali Reda , Andrea Hausch , Marcus Scharpf , Mara Natascha Szyrach | Efficacy and safety of the novel electrosurgical vessel sealing and cutting instrument BiCision® |
| 2012 | 魏晶晶 , 庄则豪 , 王承党 , 潘玉凤 , 徐兰英 , 陆岽 | 胃镜下氩离子凝固术治疗后出现腹腔游离气体影二例并文献复习 |